158th Derby 1st Breadsall Village Scouts
---
I joined 1st Breadsall Village Scouts, 158th Derby Scout Troop on 9th April 1976. I was a Scout Leader with the Troop from September 1984 until February 28th 1997 ZZT. Here are a few pictures from over that period.
---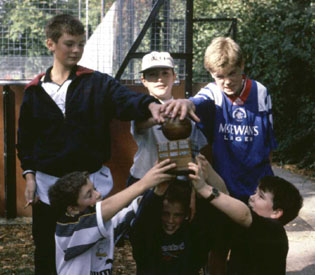 The winning scout Under 13th football team in 23rd September 1995, a very special day for Breadsall Scouts. Left to right, back to front :- Nick Hinckley, James Pook, Dominic Jones, Luke Hinckley, Andrew Moffat.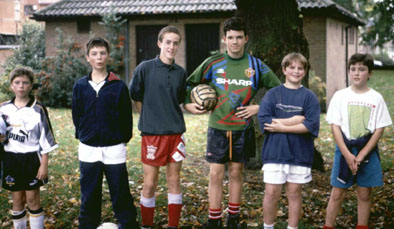 The Under 15 Scout Football team for the same year. Luke Hinckley, Nick Hinckley, Chris Pook, Tim Spalding, Tim Smith, James Pook.

---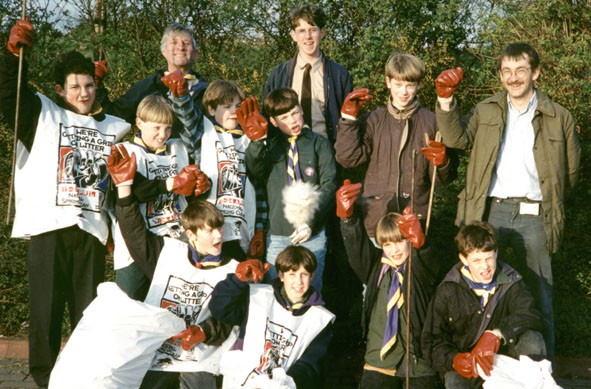 The Scouts took part in the 'National Spring Clean 1994' by cleaning up the car park at the local UCI. We were presented with this photograph by Councillor Robin Wood. Left to right, back to front :- Terry Payne, William Bugg, Tim Spalding, Philip Drury, Dominic Jones, Nick Hinckley, Paul Allen, Prof, Jo Middleton, Tom Davies, Tim Smith, ?.

---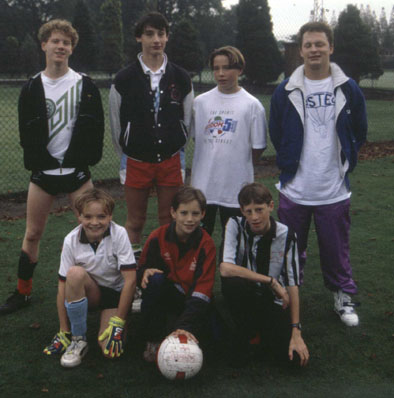 Scout football team in September 1991. From left Richard Beavis, Rob Cooper, Matt Smith, Flod, Rich Hall, Daniel Busman, Ian Goodall.

---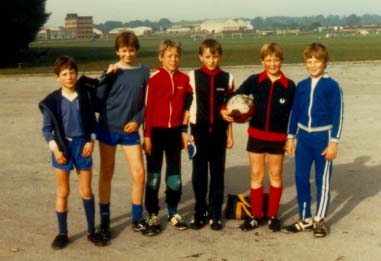 Our entry in the U13 Derby Scouts six a side football competition at the Race Course, Derby in 1985. From the left are Mark Benson, Jamie Widdop, Jonathan Jupp, Anthony Daykin, Mark and Lee Pollard. We did not win that year.

---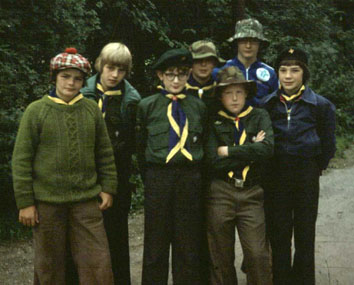 My brother, Adrian James, Owen Evans, Carl Moore, Ian Robinson, Me and Brian Booth sometime in 1979.

Getting ready for the 1979 St George's Day parade in Derby.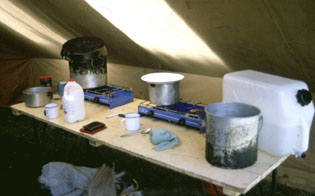 This shot shows a typical Breadsall Scout kitchen tent.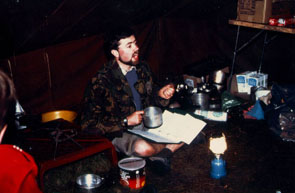 This is Dave Elks keeping the scouts occupied one evening with a game of 'Dungeons and Dragons'.

Me, Robert and Kevin Clarke carrying the scout flag in 1977.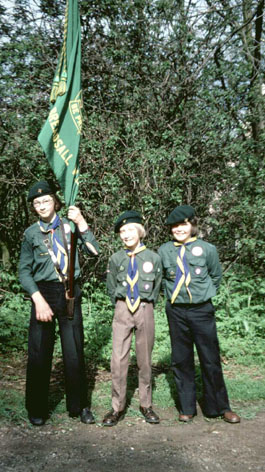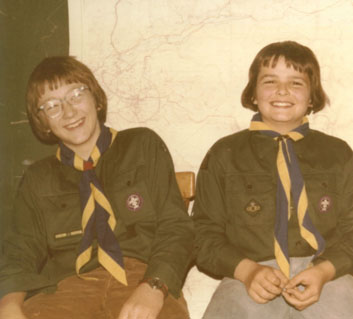 Me and Robert at Breadsall scouts.