Coniston 1987
---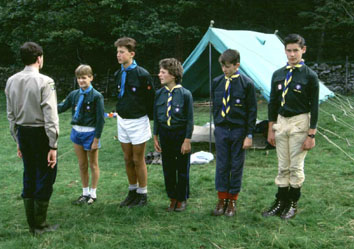 Camp at Yew Tree Farm, Coniston in Aug 1987. Jimmy Knifton, Matt Lister, Mark Benson, Anthony Daykin and Jonathan Davis.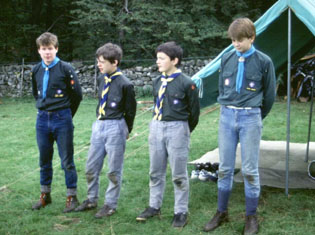 The other patrol consisted of Robert Benson, Jeff Ecob, Mark Ecob and Jamie Widdop.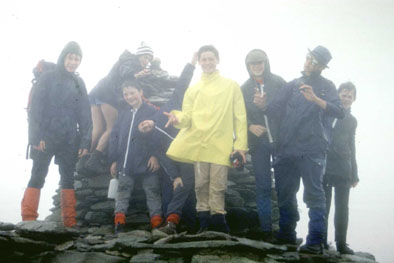 We shepherded the scouts up to the top of Coniston Old man in zero visibility mist.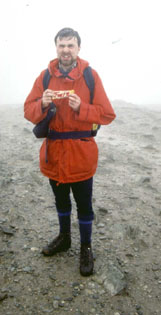 Dave Elks decided to take this moment to endorse 'Twix'.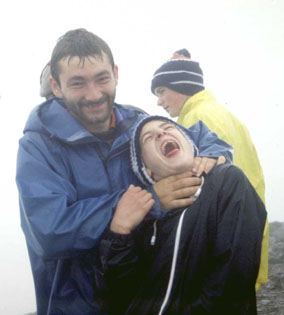 This is me explaining a small point of discipline to Jimmy.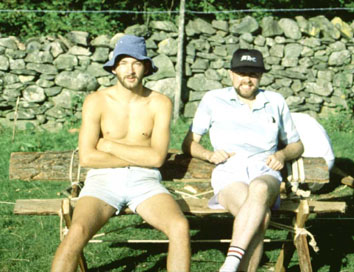 Me and Dave Elks sitting on a bench of our own creation.

---