Henry Cavendish School.
I was at Henry Cavendish school, Derby from 1976 to 1980.
Click here to see the 1980 Henry Cavendish sixth form photo.

Back row left to right Steven Jones, Me, Paul Pacey, Colin Bullock, Jonathan Oulsnam, Simon Bullivant, Tommy Reader,
Back row left to right Chris Knight, Steven Vallely, Colin Mellor, Michael Brodie, William Baylis, Grant Read, Ian Toplis
Back row left to right Vanessa Hobday, Hazel Castledine, Loraine Stewart, Gina Toplis, Isobell Ray, Julie Inger, Susan Partridge.
---
I was at Darwin school, Derby from 1973 to 1976.
Click here to see the Darwin 1975 Prize giving photo.

Back row left to right Barbara Lighboun, Julie Licence, Steven Jones, Chris Hargreaves, Jill Sharp, Isobell Ray, Start Wood, Lee Parry, ?, Wendy Bratby
Middle row left to right Jill Cordingly, Susan Partridge, Mary Hall, Chris Chapman, Jeff Johnson, Neil Shuttleworth, Susan Butler, Paul Passey, Shaun Theaka
Front row Simon Bullivant, Tim Dawson, Andrea Smith, Gina Toplis, Barry Hunt, Glyn Horsnall, Lyn Herd
---
I was at Little Eaton School from 1967 to 1973.
Click here to see Mrs Elks class on a trip to Dovedale in 1972.
A school reunion was held on the 6th of July 2002 at the Bridge Inn Duffield. It was attended by Mark Quartermain, Martin Walkerdine, Andrew McKay, Mark Arthur, Paul Marshall, David Haywood, Susan Butler, Dorian Brindley, Mary Hall and David Siviter, Sally Burns, Elizabeth Foggerty, Fiona Tate, Ruth Annakin, Claire Barlow, Lesley Coussins and Kim Blount.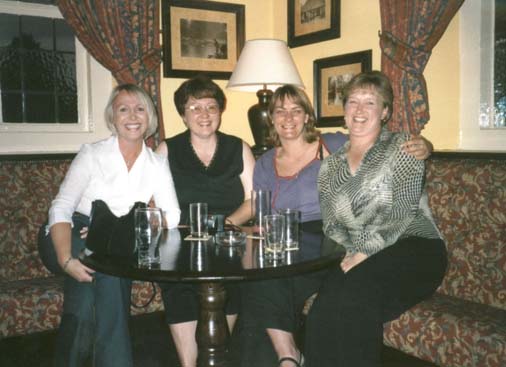 Dorian, Kim, Sally and Mary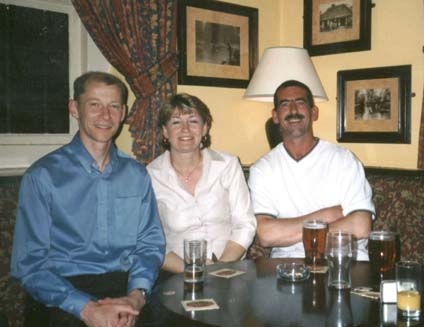 Andrew, Susan and Martin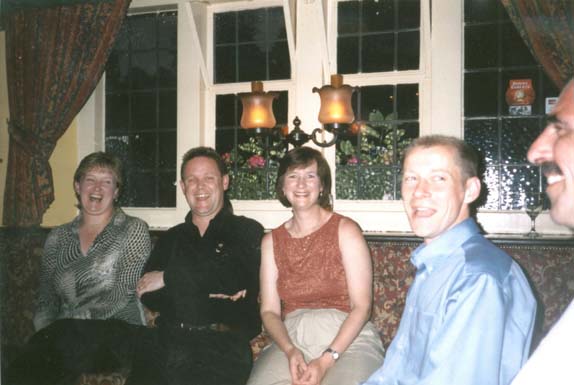 Mary, Mark, Ruth, Andrew and Martin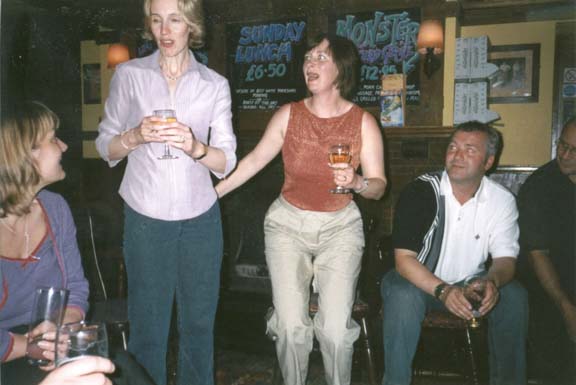 Sally, Fiona, Ruth and Paul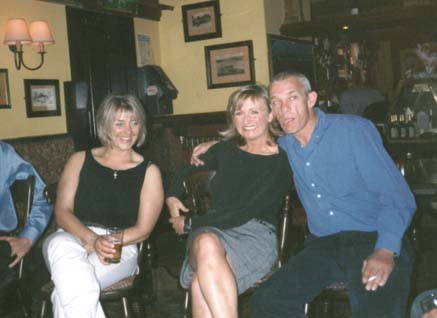 Elizabeth, Lesley and Mark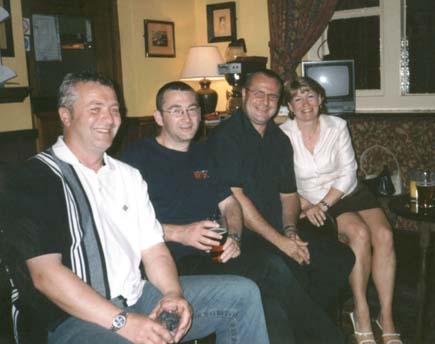 Paul, Me, David and Susan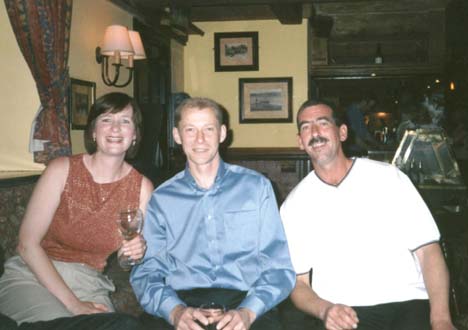 Ruth, Andrew and Martin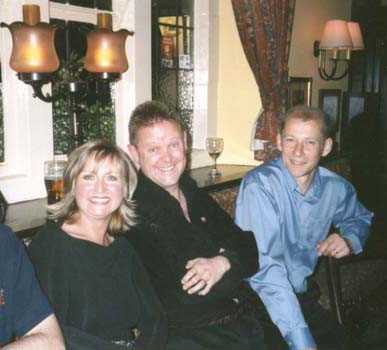 Lesley, Mark and Andrew

These pictures are courtesy of Lesley Rose (nee Coussins).
---
Home
Contact Me
---
Copyright Professor Snail Enterprises Ltd. 1998-2023
---