Other Subjects
---
Edna Blount's 70th birthday party in the Sitwell Arms, September 2000.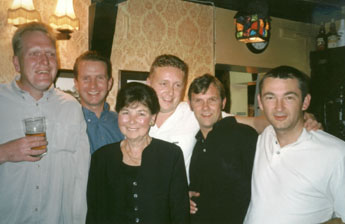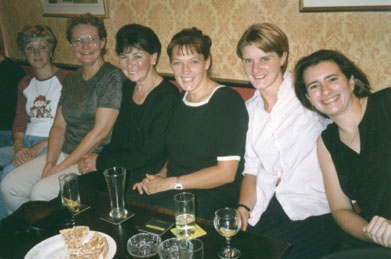 ---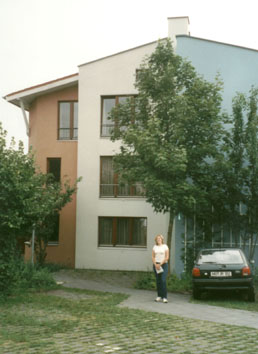 This is Ferdinand Strasse Ein, Helen's house in Bonn.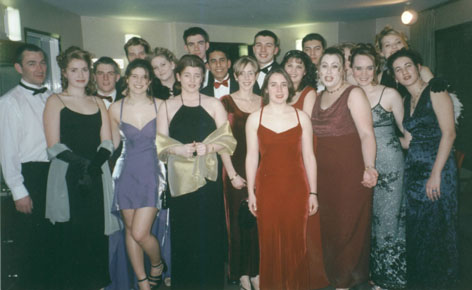 Group from International House, Warwick University.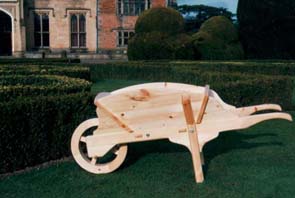 This is a picture of a Victorian wheelbarrow made by Graham Ellison. He would be very happy if any body would like to order one ( or maybe more ).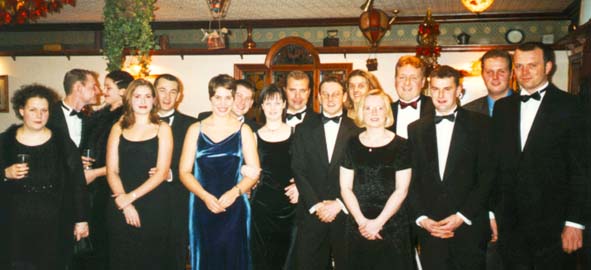 This is New Year 1998-99 at Ashbourne Lodge.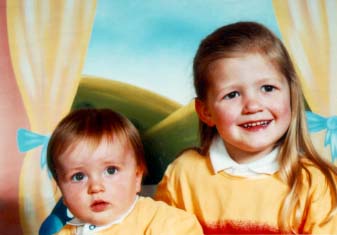 These are my two nieces Lydia Joy Hargreaves and Ester Faith Hargreaves taken 1999.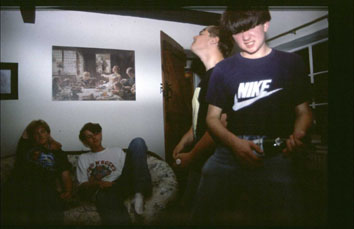 Paul Furmston and Rich Martin playing Air guitar at my 30th birthday party in 1992.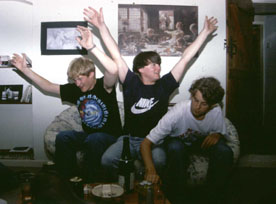 A very young Chinney, Funky and William at the same party.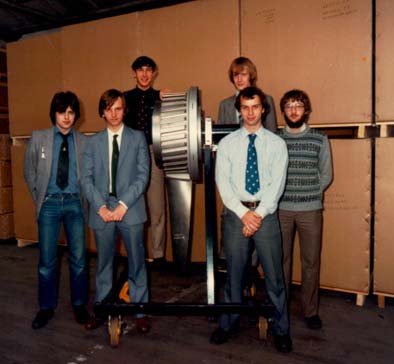 This is a my Rolls-Royce 'Design and Make' project from Summer 1981. It is a display stand for an RB211 fan. This is still in use in the Rolls-Royce exhibition Hall. Present are Richard Smith, Duncan McCreadie, John Peet, Nick Bugg and myself. The question is why didn't someone tell me about the beard ?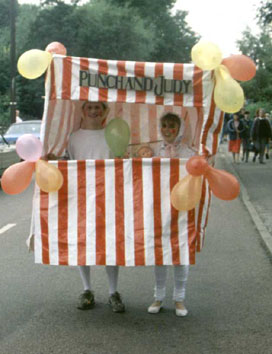 Robert Taylor, I think ?, at Breadsall Carnival August 1988.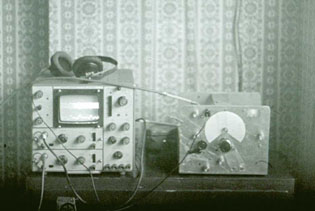 My home made Short Wave radio and my very own oscilloscope, Summer 1980. This was build using my bible of the time "How to Build Advance Short Wave Receivers" by R.A.Penfold.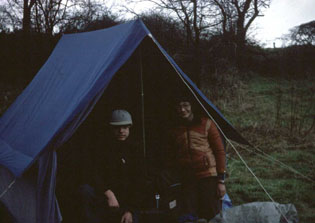 Me and Neil Shuttleworth on a camping trip in Wetton Mill, Derbyshire in December 1977. The purpose was to make observations for our Astronomy 'O' levels.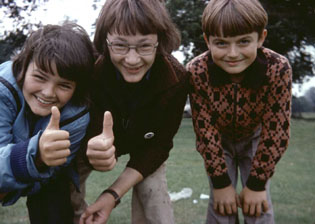 Me, Robert and David Shaw in 1977.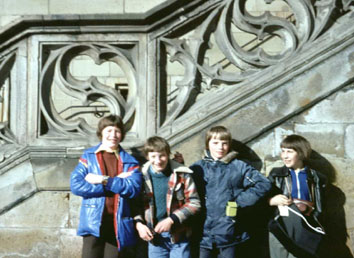 Ronan Seal, Ian Henderson, Chris Margett and Michael Baker by Osnabruck Town Hall. Taken during my brothers trip there in 1977.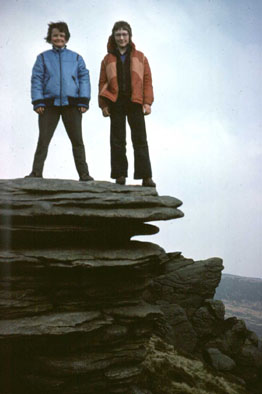 Me and Robert probably on a walk along Baslow Edge early 1976.

---
The number 55,008,288,967,439,617 has only got two factors, i.e. 123,456,887 and 445,566,791. This was a computing challenge in 1981. I wrote some software to find the factors in assembler, it took my Z80 five weeks to find the factors.

---